The project training activities are aimed to provide primary school teachers with a broad set of experiences about the management of social, emotional, and behavioural disorders, according to different cultures and theoretical backgrounds.
During the training activities 10 selected teachers belonging to each school partner will be involved in a training course composed by 5 three-day specialization courses held transversely to the project partners countries:
Italy - February 2019

Portugal - May 2019

United Kingdom - October 2019

Romania - February 2020

Belgium - May 2020
Each training course above reported will be replicated twice in the same month. 50 participants (20 teachers in mobility + 5 local teachers for each replication) will be involved in all. In this way, each school will provide the courses with only 5 teachers for each replication. The official language will be English.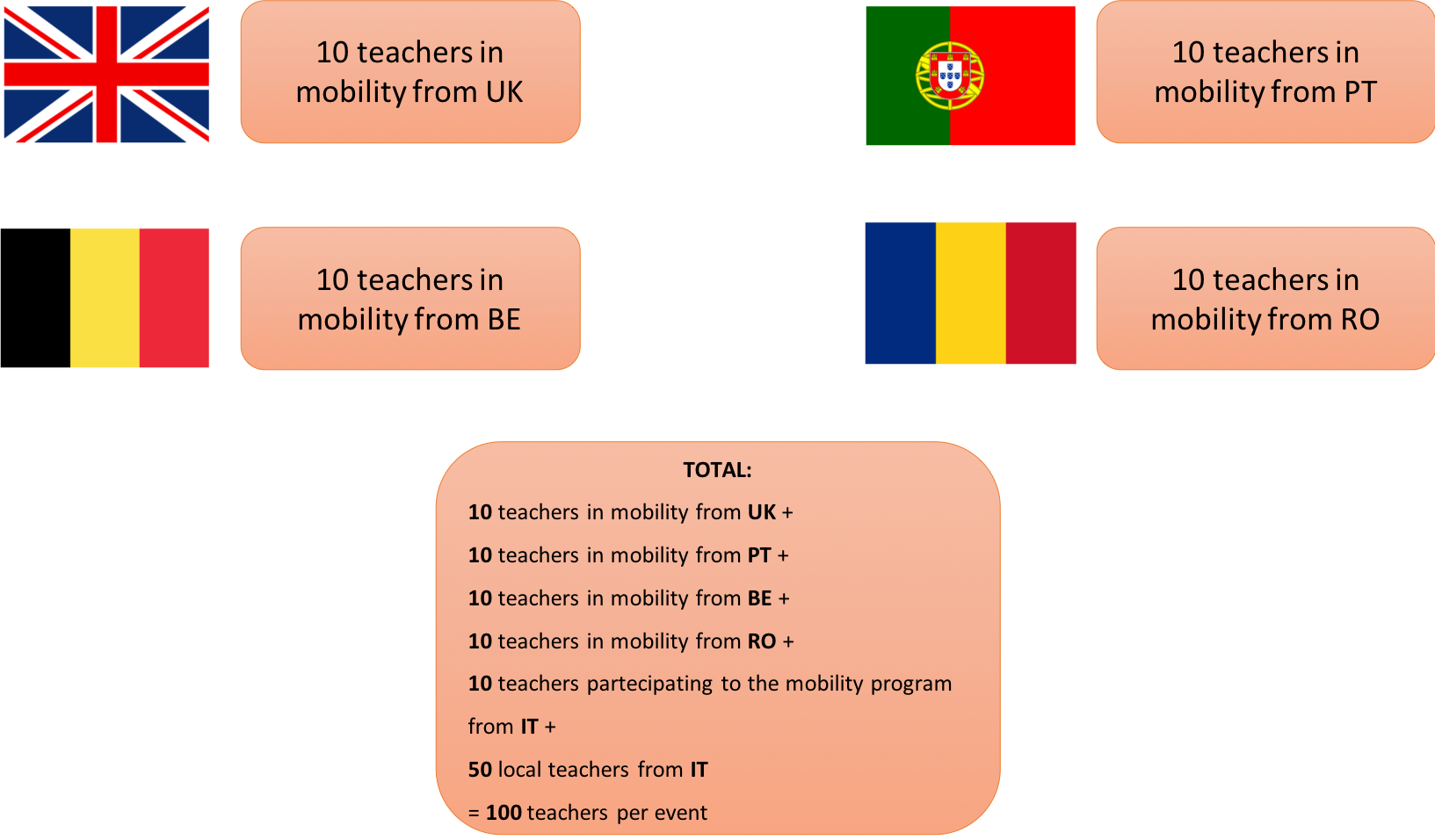 To initiate the process of teachers' selection to be involved in the project training activities, a committee of experts among the partners has identified the following hierarchy of criteria:
Criteria 1: favour teachers who are willing to participate to the whole short term mobility training composed by five different courses held in each partner country. People who guarantee the participation to all the five courses will have a preferential right to participate.
Criteria 2: teachers have to receive a permission to participate from the headmaster of the school where they belong.
Criteria 3: teachers that have a strong interest in the behaviour management topics or are in a position of authority have a higher priority in the selection.
Criteria 4: teachers require to master the English language at a level suitable to attend the courses.
Criteria 5: teachers have at least a case of social emotional behaviour disorders in their classroom.
Criteria 6: the selection must guarantee the equal opportunities for men and women.